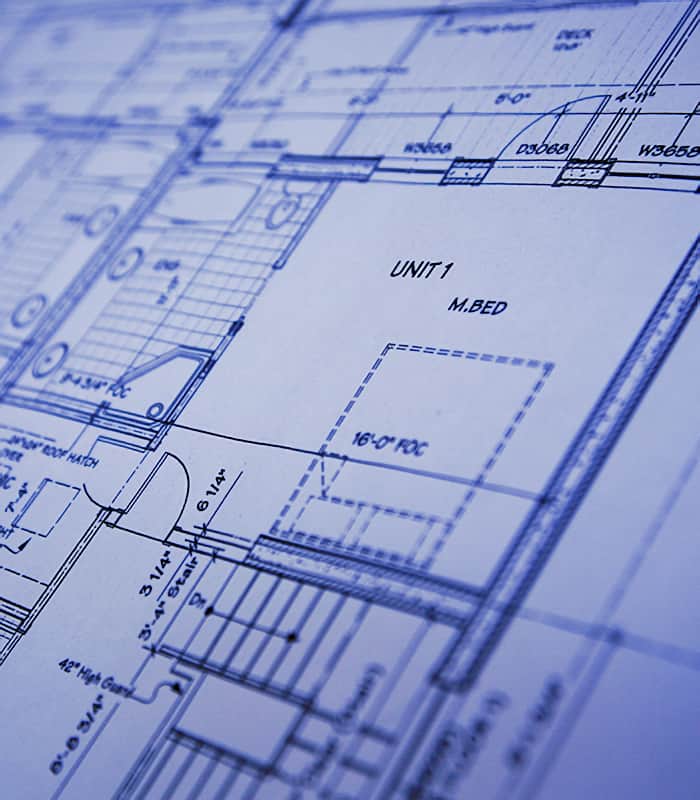 Market analysis: Thoroughly research the market demographics, depth, product variables, competition and historic sales and lease pricing to determine likely new product acceptance and absorption.
Site selection and analysis: Analyze all available sites – raw land for new construction projects and existing buildings for conversion projects. Study nearby area characteristics of all sites / buildings, travel time to upscale residential neighborhoods, distance to affiliated hospital in the case of medical projects.
Zoning review: Arrange preliminary meeting with City Planning Department staff to confirm that the proposed project on an identified site conforms with current zoning or, if necessary, that obtaining a variance or amendment is feasible and timely.
Financial analysis: Prepare estimated cost vs. income forecast, project-term estimate, pricing sensitivity review, cash flow projection, IRR forecast and price and cost variables. Obtain preliminary construction cost bids for proforma.
Preliminary architecture: Prepare site plan, parking study, elevations and, in the case of conversions, preliminary interior renovation and exterior design study.
Debt and Equity: Arrange for all debt and equity funds. Reach agreement on collateral security and partial reconveyance as individual properties are sold and reconveyed from debt Deed of Trust (if any).
Business entity formation: Form limited liability company or other business ownership structure to hold the property and arrange capital and construction financing. Agree upon and execute agreements among partners / members / managers.
Government entitlements: Apply for permits and manage the government entitlement process.
Architecture and engineering: Retain project architect and commence design stage for City submission. Site plan and parking analysis is typically completed first while architectural treatment is started. Retain soils engineer for foundation analysis and civil engineer for site mapping, condominium plan (if appropriate) and parking layout. Retain structural engineer for multi-story buildings. The structural engineer is often selected by the lead architect.
Pre-entitlement management process: Coordinate engineers and architect with City planning agency(ies) to finalize all City applications. Attend Planning Department, Building Department, Planning Commission and, if required, City Council meetings to obtain final development approvals. Oversee construction plan check process to expedite issuance of a Building Permit.
Property Owners Association: For commercial (including medical) condominium projects, prepare project Property Owners Association Conditions, Covenants and Restrictions (CC&Rs), form an association entity to be registered with the State and develop the Association budget. Arrange Association insurance. Retain a property manager to commence upon construction completion or a pre-determined sales milestone. Organize and attend all Association meetings.
Construction management: Finalize construction contracts, schedules and budgets. Set Construction Manager communications policy and agree upon on-site meeting schedule. Oversee construction through completion and issuance of City "Certificate of Completion" or "Conditional Use Permit."
Lender / partner reporting: Prepare monthly progress reports for project lender and partners. Reports include: sales activity and sales vs. budget reports, project cost vs. budget report, IRR analysis, construction financing and completion status, project overview.
Accounting and reporting: Prepare Monthly, quarterly, annual financial reports and annual entity tax returns.
Project completion: Complete construction, sales and debt and equity retirement. Turn over Property Owners Association to new owners.
Future responsibilities: Oversee construction quality. Meet with Property Owners Association management during property warranty period to anticipate and manage any required repair issues with general contractor. Maintain insurance program.
Wind-up: Prepare final project accounting. Distribute any remaining undistributed funds. Dissolve property development entity. Confirm that insurance is in place in the event of future litigation. Celebrate a success.